Transfer Tables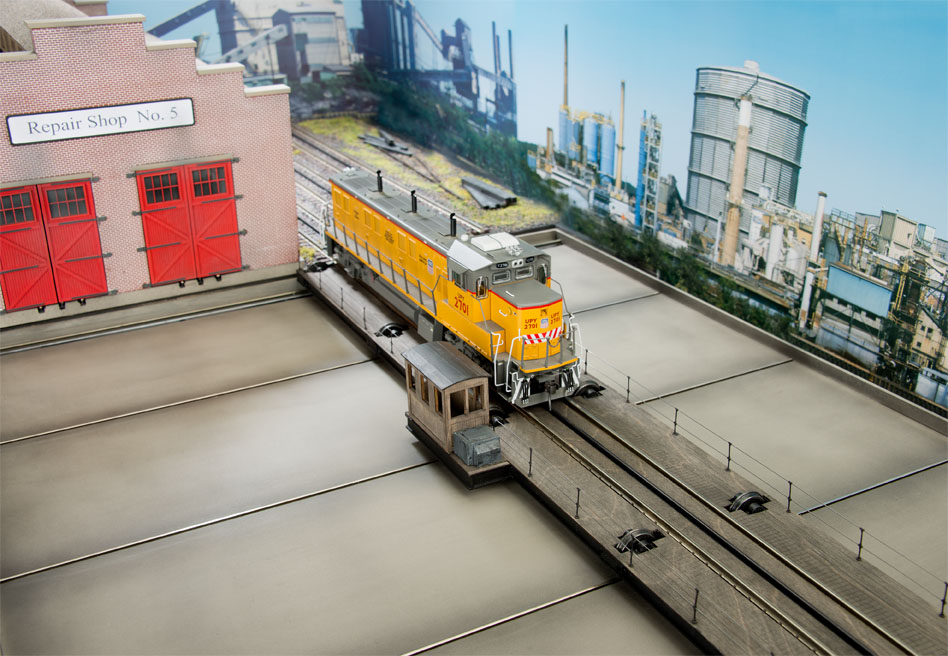 Click on link icon below for Pricing or to Place an order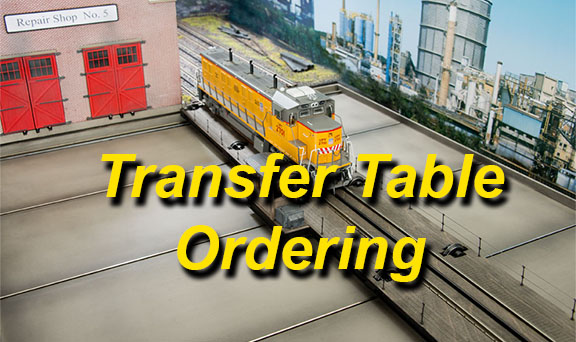 Bridge length is 28"
(Bridge will accommodate all scale diesel engines & scale passenger cars like prototypes were used)
The mounting tabs are 1.5" down from top of pit wall to top of tab to allow for different thickness of layout top materials.
Dimensions 247/16"(W) x 28 3/4" (L) x 6"(D)
These have aluminum construction & brass pipe railing stanchions , prototypical correct pit depth & bridge deck with multiple rails in pit bottom, Laser cut deck & cab
Same smooth drive as our turntables for reliable operation
Photograph of real Transfer table we used for reference for our model
Photograph of Production unit below
Transfer table can allow for 5 - 7 tracks on each side of table depending on track spacing
Original Wood deck and cab version
New Diamond Plate Deck & Riveted Cab Option $100 Upgrade
This new diamond plate is etched on our laser and we have also added the plate seams to the decking also for added realism!
Now you can model steam era or get the diamond plate version for modeling modern diesel era.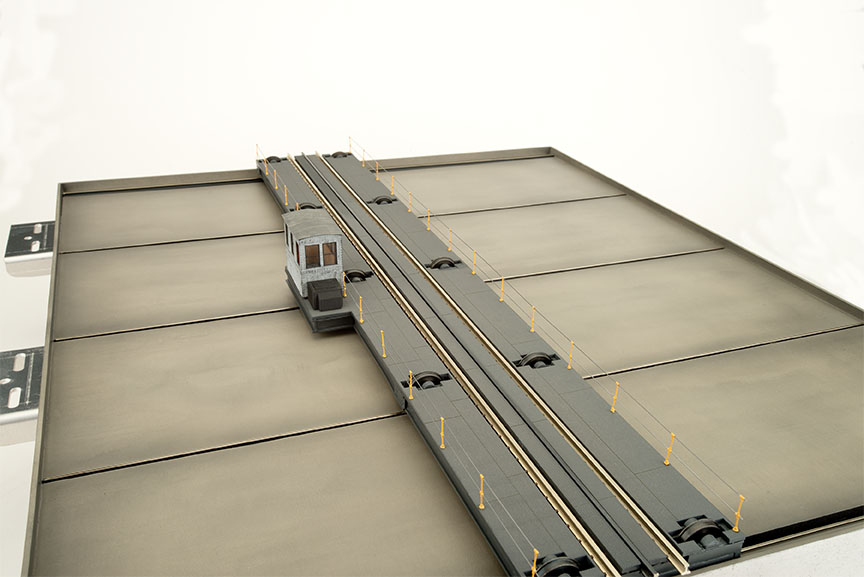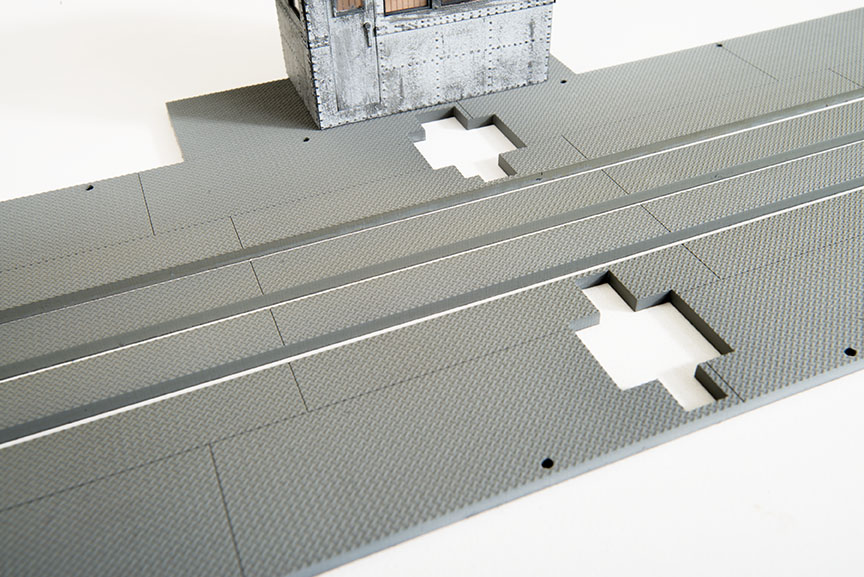 Below shows our standard concrete color finish and our optional weathered finish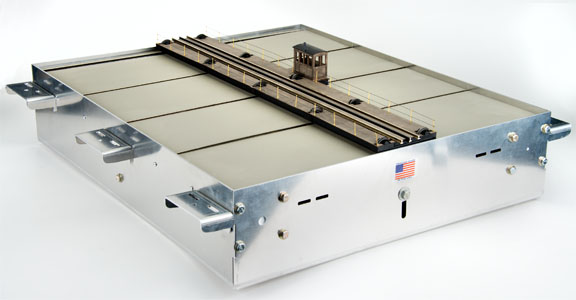 Photo of Laser cut cab & deck details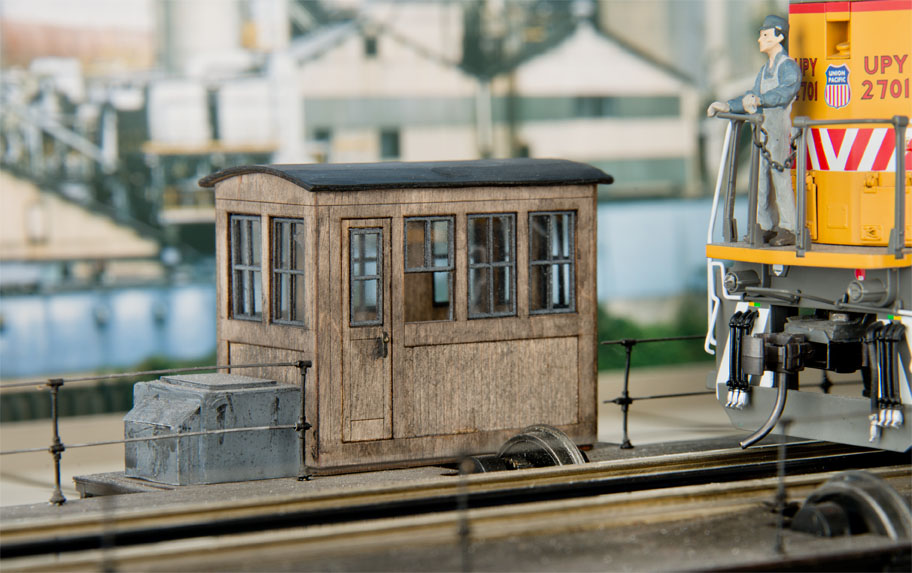 See demo video of it and our transfer table in action below. This also has our index system installed.