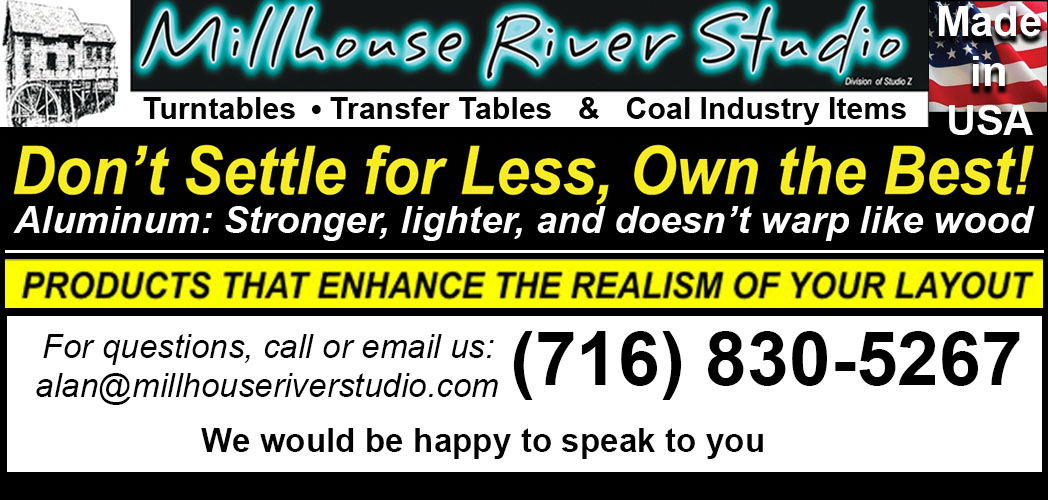 Proudly manufacturing our products right here in the USA, Employing Americans!
Our products are built to order with pride and can take up to 5 weeks from time of order to delivery.
COMING in 2024 Millhouse's very own Round House & Engine Shed !
last updated 11/8/2023
Plus $100 Off Turntables
$50 Off Coal Dumpers or Loaders (or $125 Off for the pair)
To place an order, call us at number above and we will process your order
or answer any questions you may have.
---
See our Ads in

Available in G, Standard Gauge, O & S scale Turntables in sizes 24,26,28,30,32 & 34" ( 2 or 3 rail )
also working on a HO scale table to fit a UP Big Boy!
We know many of you are anxiously awaiting our NEW HO turntable.
We are close to starting production of the turntables.
Looking at October / Nov.
Thank you for your patience.
Our Products are built to last generations!
Aluminum: Strong, light weight & doesn't warp like wood!
Note: We Do Not Sell our detail brass castings or Bogies as separate sale items except for our pipe railing stanchions
Also if you purchase one of our tables on the secondary market, make sure you get all of the detail castings as all our turntables come with all details
and we will NOT sell them because the one you purchased second hand didn't come with them.
Satisfied Millhouse Customers in 4 Continents!
We have customers all across the USA & Canada & Hawaii, England , Germany, Austria, Norway , Australia, New Zealand & Chili !
Take a look at what goes into making our turntables
---
Our upcoming working coal conveyor, testing.
If thumbnail link doesn't work you can go to Youtube here to see it:
https://youtube.com/shorts/HKqZttuC2Es?si=iDVWqbtyTswXaWPU
Click on Icons below for more Millhouse product information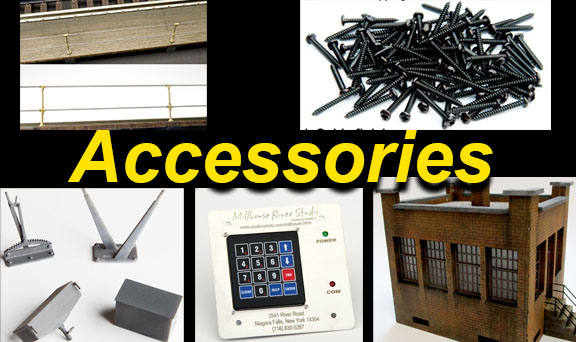 NEW - Custom engraved gifts and Millhouse promo items available at our ETSY store
---
---
---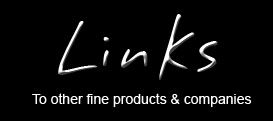 ---
We stand behind all our products and are here to serve our customers
We look forward to having you as one of our many customers.
Our products are covered by our one year warranty
---
All Images except for recommended products are Copyrighted by © Studio Z Photography 2009-2023
Clipart courtesy FCIT